Top 10 Toothpaste Brands in India
Top 10 Toothpaste Brands in India, Do you know about some of the most popular toothpaste manufacturing brands in India?
We use them daily in our lives and we have seen them in TV ads. But I decided to write a complete article about these brands.
All of these brands are Indian and have being presence in the market for over 2 to 3 decades. Let us find out more about these brands.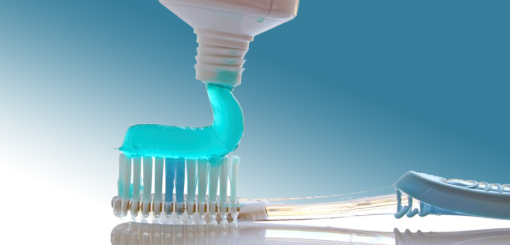 1. Colgate
This is the leading brand name in India and we have known it since our childhood. Colgate is manufactured by Proctor and Gamble India.
Some of the other famous brands are:
Colgate Dental Cream, Colgate Total, Colgate Sensitive, Colgate Sensitive Pro-Relief, Colgate Max Fresh, Colgate Herbal, Colgate Fresh Energy Gel, Colgate Kids, Colgate Active Salt
2. Pepsodent
Second is Pepsodent it is my favorite toothpaste and I like more than Colgate. In India it was launched in the year 1993.
The brand is owned by Unilever India. The toothpaste comes in many different flavors but mint one is really great.
They use all good ingredients for making this toothpaste.
3. Close Up
I loved the TV commercials for Close Up. You might have seen a girl and a boy coming close and taking a long breath.
It was launched way back in 1967 by Unilever Ltd. If you want fresh breath then use this toothpaste. However it is costlier than Pepsodent.
4. Sensodyne
Sensodyne is actually different than other toothpaste because it is for people who have sensitive teeth. The brand is quite new one.
It is manufactured by Glaxo Smith Kline. Right now it is number one desensitizing toothpaste in India. The cost is almost double of other toothpaste like Pepsodent or even Close Up.
5. Anchor
Anchor Health and Beauty care launched in the year 1997 is one of the major toothpaste manufacturing brands in India.
They also provide you tooth powder and truth brushes. You might have seen ads on TV.
6. Oral B
Oral B is toothpaste that is really good for your teeth because it is approved by ADA. It fights plaque, sensitivity, tartar and bad breath.
Oral B comes under the category of Sensodyne. This toothpaste is really great and it is cheaper than Close Up.
7. Babool
If you have bleeding gums then Babool toothpaste is really great for you. It also prevents swelling of gums.
The great thing about this toothpaste is it is very cheap compared to Pepsodent, Close Up, Colgate etc.
For example 400 gm would cost you only Rs 76. So good for people with less budget.
8. Vicco Vajradanti
We have seen ads of Vicco on TV thousands times. It is said to be ayurvedic medicine which is popular than any other brand in the country.
Vicco has other products like tooth powder and other related medicine. Vicco is really cheap just like Babool and people with lower budget use this product.
9. Dabur Red
Dabur red toothpaste is said to be organic toothpaste free of chemicals and other stuff. It is popular among consumers because of its price.
Dabur Red is cheaper than Pepsodent, Colgate, Close Up but expensive than Babool and Vicco.
10. Aqua Fresh
The last one is Aqua Fresh. It is really popular among children because of its red, blue and white stripes. The toothpaste is cheaper than Pepsodent and Colgate.
100 gm pack would cost you only Rs 25/-.
So these were some of the popular tooth paste brand names in India. There are few others like Miswak or Dant Kanti. Miswak would cost you Rs 84/- for 200 gm and Dant Kanti Rs 60/- for 75 gm pack.
READ MORE ARTICLES :
Top 10 Fast Food Companies in India
Top 20 Lipstick Brands in India
Top 10 Robotics Companies in India